Advancing Your Business with Relevant Content Marketing Solutions
Lead Generation Services
Current marketing strategies are a completely different beast from what we grew up with. In the past, marketing had an extremely short window to convince potential customers to purchase a product. This ranged from the quarter second it took to drive past a billboard to the first few seconds of a commercial break advertisement.
Today, marketing is afforded a bit more time. With the exponential boom of readily available information, customers are searching out their own answers. The paradigm has shifted from "convincing someone they have a problem" to "being the solution to an existing problem."
The question that businesses have to solve is how to reach audiences so they can see the value of your service. This is where it's critical to understand what lead generation is.
What is Lead Generation?
Lead generation is the practice of finding potential customers (prospects) and raising their interest in your business. This is accomplished through both online and physical means, however, the most efficient strategies are primarily online.
Every dollar spent on

email marketing

earns back an average of $42. This is the highest ROI of any other lead generation method.
Unlike cold calling, you aren't looking to take someone with no interest and transform them into a paying customer. Lead generation is about finding people with a small curiosity about your product and nurturing that until it blooms into full-blown interest.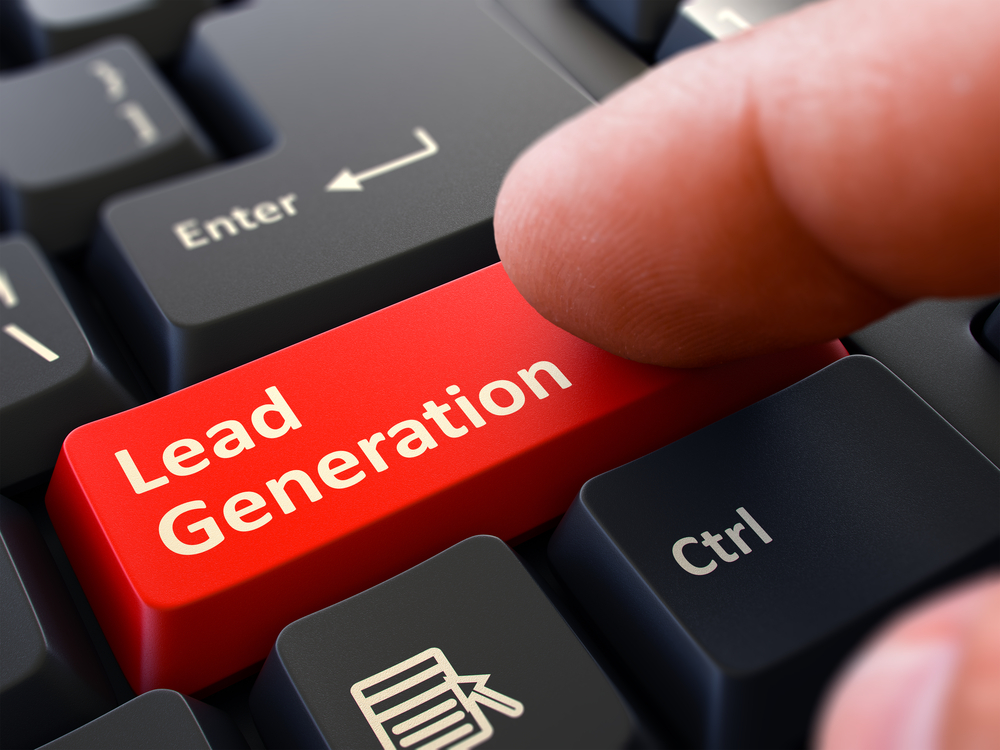 What Determines a Lead?
If you've shown any level of interest in a product, then you're considered a lead. A lead can show interest without visiting a businesses' site or even searching their name. It is a broad relationship that can be sparked by small and offhanded things like:
Filling out the information for a free trial
Subscribing to an email list
Completing a short survey on their product
Watching a related video on YouTube
How to Generate Leads
It's magnitudes more difficult to convince an existing customer to increase their average spending than it is to source new customers. So, in order for a business to grow, it needs to consistently bring in fresh blood.
Lead generation strategies focus on boosting brand awareness through content. Eye-catching content is a strong way to get people to show that initial spark of interest. Afterward, a properly developed sales funnel will gradually nurture that interest as it takes the prospect through various pieces of content.
This is only possible if marketers have a complete understanding of the prospect's buyer persona and journey. If you want the best results from your lead generation tools, then it's best to rely on an outside service.
Businesses that outsourced a lead generation service saw 43 percent better results than those with in-house departments.
An important factor to consider is the quality of your leads. While it's true that a lead is any individual showing interest in your product, there is still a hierarchy between leads. This is determined by the level of investment required to show that interest.
Utilizing the correct types of content in your lead generation strategy lets you pinpoint quality leads and invest your resources even more intelligently. One of the most effective methods for doing this is through gated content.
Benefits of Gated Content for Lead Generation
Gated content refers to content that is only available after a user has given some information about themself. Think of this requirement as a sieve. There is a minimum amount of interest required to push a prospect through a full sales funnel. The sieve is designed to filter out viewers who are less likely to fully convert so more resources can be assigned to prospects with higher potentials. Even HubSpot generates leads by creating gated statistic reports and lesson modules.
Some other instances of frequently gated content are webinars, free trials, and ebooks. These examples will pop up forms requesting your full name, email address, phone number, and other information before delivering the content. Filling this out gives vital contact information, but it also indicates to marketers that a prospect has a benchmark level of trust in that business.
This shouldn't be confused with paid content models. While there are certain requirements for accessing gated content, those requirements should never include a paywall. Remember that its purpose is to generate quality leads that eventually culminate into loyal customers. Putting a monetary cost on gated content is putting the cart before the horse.
Inbound Lead Generation
Less than 20 percent of marketers believe that outbound lead generation is effective
Inbound content marketing is 3 times more effective than outbound marketing at half the cost
4 out of 5 B2B companies use content marketing for generating leads
A HubSpot lead generation report stated that having a blog makes a site 13 times more likely to achieve a positive ROI in lead generation
These are just a few reasons detailing the superiority of inbound over outbound lead generation. There's a reason that most communication between leads and marketers is initiated by the former.
In lead generation, maintaining a prospect's positive view of your business is the most important thing. That's what is going to keep their interest alive and guide them through the sales funnel that you've so painstakingly set up.
In opposition to this, most people have a distaste for outbound marketing as it interferes with their main focus at that time. An interruptive ad during their video won't push a prospect into further interaction and it could even leave a sour taste in their mouth that deters any future engagement.
To generate leads in a positive manner, inbound methods let potential customers make first contact. By putting out content that is easily found and engaged with, businesses give prospects the chance to voice their interest without feeling targeted by a big operation.
Inbound Lead Nurturing
If you grew up in the 90s, then you've probably heard of a children's book called The Giving Tree. It's the story of a boy's journey through life and the unconditional love of a magical tree. The boy comes back at different points in his life and asks the tree for a solution to his problem. Apples to sate the boy's hunger. Branches to swing on. Wood to build from. And a stump to sit.
This is the relationship that inbound lead generation strives to create. Just like how the boy kept coming back to that same tree, inbound methods develop bonds with prospects that push them to return to you specifically whenever a problem arises. Hopefully, these problems lead the prospect to engage more deeply with your business until they're converted into a legitimate customer.
It's not enough to get the initial phase right. It takes multiple touches with a prospect to fully convert them into a customer for your business. 
"…It takes 5 to 10 touches to convert a lead to a customer." [Source: LeadsBridge]
A fleshed-out inbound strategy makes sure to constantly find ways to endear prospects as they engage with various content. How this is done is up to the creativity of the marketers, but there are a couple of rules to follow.
The 5 Minute Follow-Up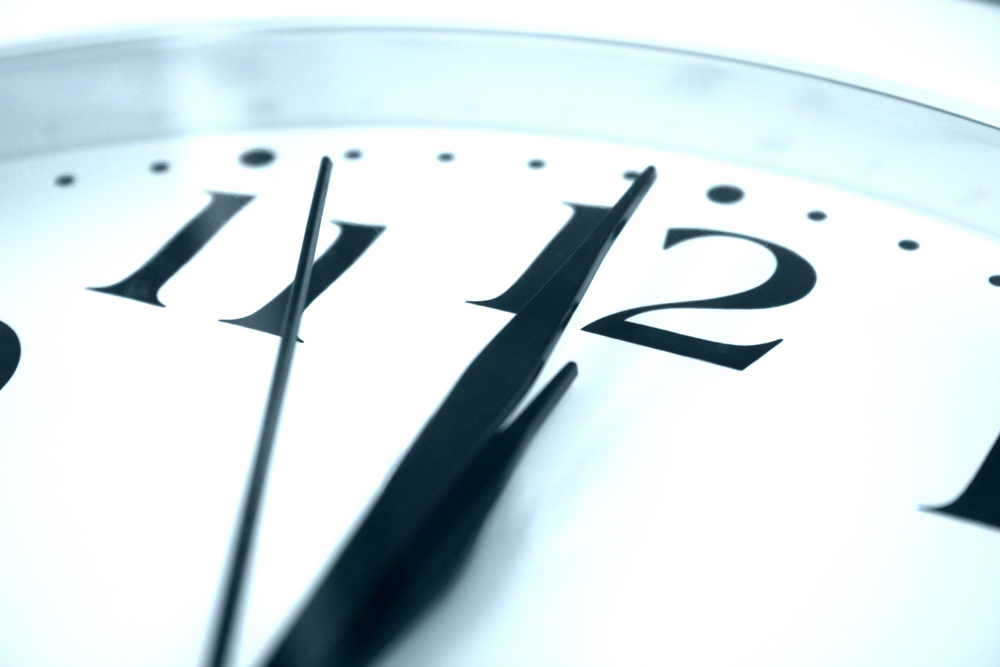 In 2019, a study discovered that following up on a lead within 5 minutes made the prospect nine times more likely to convert. However, accomplishing this with traditional contact methods is difficult. You can't have someone on permanent standby to take advantage of this window of time.
In areas where speed trumps all, automation is your best bet. By setting up a chatbot or other AI response system, you're capable of efficiently moving prospects down your sales funnel at any time. Even outside of your normal operating hours.
Personalize the Marketing
With a little planning, it's possible to create a personalized feel to the automated responses in your inbound channels. By setting up triggered emails and text messages, you're able to automatically react to certain actions your audience makes.
Actions like completing a survey or following through an email link can prompt an automated message to be sent. This makes potential customers feel like they're getting a more intimate relationship with a business without putting a burden on your team.
Social Media's Importance in Lead Generation
No aspect of marketing strategy is complete without discussing social media. Audiences today are multi-channel savants that split their time and attention across various platforms. Bringing social media elements into your lead generation strategy will introduce you to countless new leads you otherwise wouldn't have access to.
Social media platforms aren't just great places to promote your content, but they're a veritable goldmine for learning about your audience. As we mentioned before, building an effective sales funnel requires an in-depth knowledge of your prospect's "buyer's persona." Actively performing social listening on platforms like Facebook and Instagram gives irreplaceable insight into just that.
Social Listening: Observing online conversations about a business to better understand the mentality of its customers or the state of a brand.
Setting up areas where your community can interact with each other builds a sense of camaraderie among your audience. It also provides a place for potential customers to verify the quality of your service and increase the odds of their conversion.
Choosing a Lead Generation Marketing Firm
Lead generation is a vital part of any business' growth plan. Most marketers spend the majority of their budgets on sourcing and converting new leads. So, you need to ensure that the lead generation marketing firm you choose specializes in inbound methods.
Since there are so many facets to lead generation, it's important that you ask the right questions. Simply asking about a firm's experience will get you a laundry list of their most positive results. You need to know how their experts will handle YOUR business.
Thus, your questions need to revolve around your operations. Ask for information like:
What is your history working with smaller businesses and what was your strategy?
Which methods do you think can best reach my audience?
How do you alter your services for lead generation for technology companies (or whatever industry applies to you)?
Do you have specialists for both B2B and B2C lead generation?
It's easy to get swept up with fancy words and big names with marketing firms. BroadVision Marketing has our fair share of accolades, but we still take the time to explain our entire process to you every step of the way. If you want to know how we'll source new leads for your business, contact us at any time.

Partner with BroadVision Marketing to Create a Content Marketing Strategy
BroadVision Marketing we're experts collecting and analyzing the data from our campaigns. We develop custom, quality content that fits your organization's needs and are never satisfied by results in the now. Our goal is to be ahead of the curve and predict consumer trends so you never have to experience the downtick caused by being too late.
If you want to feel for yourself the effects of having a seasoned content marketing agency at your back, then contact us today.
Video is an integral part of Inbound Marketing because of how it connects with your audience.
One of the main pillars of a successful Inbound Marketing Strategy is a rich social media presence.
One of the most critical elements of Inbound Marketing is Search Engine Optimization or, SEO.
Successful Inbound Marketing comes from connecting with your audience through a well-designed website.
Businesses often struggle with lead generation, but marketing brings new leads to you.
Place custom ads where your audience is most likely to see and take advantage of them.
Nurture your leads until they become sales with the help of marketing automation.
Unique Strategy for Your Business
Learn How Our Team Uses Data to Drive Your Inbound Marketing Strategy
Who We Are
Learn More About Us
Digital Marketers
We Offer SEO & Marketing Consulting
Contact Us
Let's Start a Conversation
Inbound Marketing Success Stories
As a 
HubSpot Certified Inbound Marketing Agency
, our mission is to help our clients 
accelerate growth
 by using strategic Inbound Marketing Programs. Our goal is to change the way organizations 
leverage internet searches
 to attract their ideal customers.
What Our Customers Have to Say
Jeremy K.
Jaco and the rest of the team at Broadvision are truly a delight to work with. Aside from their proactivity and professionalism, they really are careful listeners and solution finders. We always feel like we are in competent hands with their stewardship. Would recommend without hesitation.
Mark D.
Jaco is without a doubt an incredible business consultant. Probably his strongest attribute is his sincere desire to help your business to prosper and grow. I can highly recommend him for for any and all types of business marketing strategies.
Ross W.
I wanted to take a moment to thank Jaco and Jon for all of their great work in helping our company drastically improve our website and internet marketing results. Both Jon and Jaco are not only knowledgeable but they are very friendly, fun to work with, and they seem to genuinely be interested in our business. 
James H.
We have enjoyed working with Jon, and value his services. He really knows how to get things done, which is not always the case in the tech industry. I would recommend him to anyone.
Joe P.
These guys are top notch. I got a call from Jon the other day. he was letting me know that my site had moved up a couple pages on google in a very short time. The credit is all to them, I had no part in building, designing, or optimizing my site. If you want more online traffic, give these guys a call!
Steve G.
Jaco has provided our company with information on how to use Internet Marketing to create leads and then to nurture those leads into sales opportunities. He is detailed oriented and shown proven results to increase business over time.
Virginie D.
It is pleasure to recommend Jon Sooy, a true expert in Inbound Marketing. His understanding of online marketing especially in regards to HubSpot is incredible. A company would be lucky to have Jon as their Inbound Marketer. Jon is not only skilled, he is also friendly and ethical. I recommend him and his services to all of my customers.
J. H.
Jon and the BroadVision team have been a huge help to me in analyzing my target market and optimizing my website to help make my business relevant to Google and other search engines.  Jon's knowledge of inbound marketing is extensive and the work ethic of the team is awesome.  If you need to become relevant, or return to relevance online there is not a better call you can make!
Stephanie H.
Broadvision Marketing is the absolute best for helping to grow your online business presence!